Healthy Weight Loss Sessions

​Weight Loss Hypnotherapy aims to alter your relationship with food and exercise for fast long-term changes. Deep-held negative beliefs can play a big part in weight loss failure. By changing these beliefs, you can focus on success and start creating new healthy behaviours.

If you have tried over and over again to lose weight, enjoying some success perhaps but finding that life takes over and it your weight loss just doesn't last, or you feel that there are some emotional issues that stand between you and yourself at your ideal healthy weight, why not talk to me about losing weight gently and easily through hypnotherapy?

I have been working for many years with clients who have carried the mental and physical burdens of excess weight for too long and who have found in hypnotherapy a way for them to regain control and enjoy their food and their physical selves again.

The first step is a full consultation to help us identify what you want to change and to deal with any emotional or behavioural triggers that may be causing you problems. You will then relax on a comfortable massage couch whilst the hypnotherapist guides you into deeply relaxed state which feels like you are daydreaming, before implanting post-hypnotic suggestions to replace old unhealthy negative and demotivating perceptions, thoughts and behaviours with new ideas which will motivate you to lose weight and make healthier lifestyle choices.

How many sessions do I need?
A series of 4-6 weekly 1hr. sessions is usually sufficient. It takes 28 days to form a new habit and 6 sessions of hypnotherapy have been shown to have a 93% success rate according to a large clinical study.

How much will it cost?
The rate for Hypnotherapy is £60 per hour.​
---
Powered by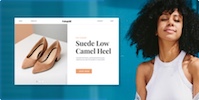 Create your own unique website with customizable templates.