Smoking Cessation
Modern stop-smoking methods, using hypnosis, psychology, and visualisation are now powerful enough to be effective in one session. It might sound impossible, but by explaining the psychology behind smoking at the beginning of the session and using powerful hypnotic techniques hundreds of smokers have found it easy to quit smoking with me in just one single session. If you are truly committed to giving up you will find the session will motivate and empower you to break the habit of smoking once and for all.

The Initia

l Consultation will involve:

Understanding and examining your existing relationship with smoking
Addressing any concerns you may have about smoking
Discussion of hypnosis and how it can help you stop smoking
Setting any future goals you may have, e.g. better health or improved financial circumstances

After the consultation

you are guided into a deep level of relaxation during which your subconscious mind can re-examine its relationship with smoking. Using the information gathered during the initial consultation, your subconscious is given powerful suggestions, creating a new desire to abandon the smoking habit. Once accepted by the subconscious mind, the new suggestions will become deeply rooted and give you the best opportunity to stop smoking and begin your new 'smoke-free' life.

The Smoking Cessation Hypnotherapy Programme is aimed to help you:

Stop feeling the desire to have a cigarette
Have a feeling of being in complete control
Deal with the issues behind your smoking e.g. stress management
Learn techniques to become a lifetime non-smoker
Start thinking like a non-smoker.

How much does the programme cost?

The Smoking Cessation Programme

consists of one session which lasts 2.5 hours and

costs £150. You will receive a FREE recording of your personalised smoking cessation hypnosis session for you to listen to at home to help you stay on track and remain a non-smoker for good!
Powered by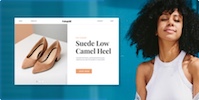 Create your own unique website with customizable templates.