Deep Relaxation Sessions
One of the simplest and most important things you can do for yourself to improve your overall health and well-being is to undertake regular deep relaxation. People from all walks of life and all backgrounds are realizing that the modern pace of life is not leaving them enough time or space – enough "room to breathe". We are all under constant demands and stress at any given moment and this is why I offer deep relaxation hypnotherapy sessions to provide people with an opportunity to discharge all of the built-up pressure and to learn how to take greater care of themselves and their health through deep relaxation.

Deep relaxation is a lot more than just catnapping or taking a few minutes out. It is a deliberate decision to put the body into a complete and all-encompassing state of relaxation, and allowing the mind to follow the physical body into a gentle and peaceful state leaving a marvellous sense of lightness and looseness behind it that lingers for hours and even days. Many people have not had the chance to relax properly for months or years, and that's where the help I can offer through deep relaxation hypnosis can be so useful, as you regain, week by week, the ability you may remember having had as a child to just let go and drop away all of the built-up tension and stress of the day and week.
​
A deep relaxation hypnotherapy session is a very simple affair. I will invite you to recline on an extremely comfortable massage couch, pampered with pillows and blankets, relaxing aromatherapy scents and tranquil music. I will then lead you through a guided relaxation, which is a step-by-step process of relaxing each part of the body in turn and then leading your thoughts and mind away from the troubles of the ordinary week into a place of peace and tranquillity. No matter how hard you have found it to relax in the past, this practice and guidance will be invaluable in helping you to embark on a new habit of real, deep relaxation in the future.

How long is a session and what does it cost?
A Deep Relaxation Hypnosis Session lasts 1 Hour and Costs £60.
Powered by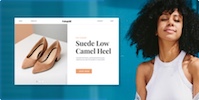 Create your own unique website with customizable templates.