Angel Card Readings
ANGEL READING IN PERSON SESSION
60 mins. £30

An Angel Card Reading is a nurturing and encouraging session to lift your spirits and get you on track with your life purpose, career, relationships or journey of health! The Angel Cards are a tool to bring insight by providing images, key words and the energy of specific angels. Your own energy connecting with the energy of the cards creates a reading that is uniquely perfect for you. An Angel Card Reading will gently yet effectively provide clarity, guidance & support so that you can go within and become self-empowered in your life. ​

We can explore any area of choice:

"What Do I Need to Know Right Now? "
Spiritual Guidance for Specific Issues & Situations
Health, Healing & Wellbeing
Finances, Business & Career
Love & Romance
Family Life
Life Purpose
Personal Development
Spiritual Growth
Past Lives​


DISTANCE ANGEL READINGS£30


If you are unable to have a reading with me in person, I offer video readings sent to your Inbox.

This is just like being in the room with me. I will intuitively select cards for you based on your queries. You will be able to view all of the angel cards and I will explain what each card means especially for you. You will be emailed a private You Tube link for you to view your recording. This link will remain active for 3 months and only you will be able to access it.

To book a Distance Angel Reading, Select 'Distance Angel Reading' from the 'Angel and Reiki Therapies' section on the 'Shop' page to purchase it. Then send me an email with your name, location and your particular query or queries. Please provide me with some information about your situation(s) in question, so I can better interpret the guidance received to your specific situation.
Legal Disclaimer: In accordance with law in various countries, oracle card readings are for entertainment purposes only. Readings are not intended to, nor should they ever take the place of professional services, including but not limited to legal, medical, financial, business or psychological/psychiatric services. Clients are advised to please seek the advice of a trained Medical Professional about any health concerns.
Powered by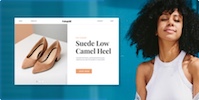 Create your own unique website with customizable templates.