Past Life Regression
Uncover forgotten details that may be deeply affecting the life you lead now!
​
In a relaxed environment, we will use guided imagery to travel through time and space and obtain information that is important to your present life!
Journey back in time where your higher self can access and retain information that may help answer important questions about current life situations such as unexplained fears or phobias, relationship problems or other personal issues, or even the odd feeling that you may have known a person in your life 'before'.
​Discovering your past lives is a fascinating way to understand who you are as an immortal soul living a human life, heal the present through the past and bring great inner peace. Knowing about your past lives will help you to understand and transform your life. This is because such a wide range of personal issues come from past life experiences. When those issues are unconscious, they have power over us. When we become aware of them, they lose that power.
Our past lives also have many positive gifts for us, such as special abilities, knowledge and personal qualities. When you see the bigger picture of your soul journey, it becomes much easier to understand your life, your self and your true purpose.
---
Past Life Regression Therapy Can Help To:
Uncover and address the root cause of current issues
Understand and resolve old karmic patterns
Heal the pain from past trauma
Overcome fears and obstacles
Gain insight into relationships patterns
Clear blocks to healing and progress
Gain a new perspectives on your life
Rediscover talents and abilities
Access positive resources to benefit your life
Recognize old friends and soul mates
Diminish the fear of death
Gain insight into challenging issues in your life
What to expect during your session
We will discuss your issues and agree on your goal. You will then be guided into hypnosis.


A past life regression session is similar to having a guided meditation. You will be lying on a comfortable treatment table with pillows and blankets, soft music in the background and relaxing essential oils. In this safe place, I will guide you using relaxation techniques into a deep state of relaxation where your conscious mind can take a back seat and your subconscious mind can come to the front. Your subconscious mind is like a computer that has stored within it all of your memories from this life, past lives, the spirit world, and it can even access potential futures.
You can have a particular reason for the past life regression, such as to find the root cause of an unexplained phobia or some other recurring issue that is affecting your current life. Alternatively, we can just explore the past life that your subconscious mind wishes to show you, it is often a life which has impacted on your choices and behaviours in this life. Hypnotherapy is not like stage hypnosis, you will remain aware throughout the session, can stop at any time, and you will remember all that you experiences. I also make a recording of the session for you.
A light hypnotic state is sufficient for past life memory recall, so you will hear and remember most of what is said during the session. Most people find that information and memories appear quite easily and spontaneously.
My aim for each regression session is provide a you with safe, compassionate and confidential space where we can gently explore and transform the issue at the root of your unwanted feelings, pain or illness, so that you can return to yourself 're-newed' in a place of peace, balance and well being.
Many people will try one session to satisfy their curiosity and experience a past life, with many choosing to have further sessions to work on an issue in more depth or to access multiple past lives.
How long is a Past Life session and what does it cost?
A Past Life Regression Therapy session is 2 hours and costs
£120.
Will I receive a recording of my session?
Yes! You will receive an mp3 audio file via email for you to keep as a record of your session.
Powered by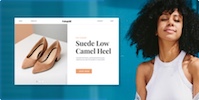 Create your own unique website with customizable templates.