Life Between Lives Spiritual Regression
Discover your life purpose and soul lessons for this life. Find out why you chose certain relationships and family members. Deepen the connection with your Soul and your spiritual guides/helpers. Find answers to age-old questions: "Who am I?" "Why am I here?" and "Where do I come from?"​
Life Between Lives Spiritual Regression is an expansion of past life therapy. It enables you to connect with your soul-self and discover what your immortal life is like in the soul world between incarnations.
​You are able to see your karmic growth patterns through many lifetimes, learn why you have chosen certain bodies and lifetimes, connect with your spirit guides and ask them any questions you may have, learn your true soul relationship with key people in your life and understand your soul's lessons and life purpose on a profound level.
This experience often involves a meeting with your soul group, spirit guides and council of elders. The meeting with the council of elders is a compassionate and unconditionally loving review of your most immediate past life and your current life to better understand soul lessons, life purpose, and healing of repeating karmic patterns. The meeting with your soul group assists in understanding the role that different souls play in your life, such as soul mates. The LBL journey can be a life-altering experience in assisting you to remember your true spiritual nature. ​
---
Are you...
Feeling lost and searching for your life's purpose?
Facing some challenges and trying to make sense of your situation and experiences?
Unsure of your current direction?
Wondering if there is a plan for your life and if you are on track?
Feeling down and want to know if life has any meaning?
Struggling with your relationship with loved ones?
Having doubts and fears and wonder if you survive death?
Missing a loved one and want to reconnect?
Wondering if you have had past lives with people in your current life?


If so then you have come to the right place!
​
​
How Do I Prepare For a Life Between Lives Session?
Write down your "Cast of Characters".
Create a list of around 10 people who have positively or negatively impacted on your life and a few words to describe them. Your true soul connection with these people and the reason they are in your life will be explored.


Create a list of around 5 questions that you would like to have answered during the LBL session.

Sample questions:

• What do I primarily do when I'm between lives?
• What were my soul intentions for this life? Am I on the right track?
• Why have I had so many past lives?
• At this stage, is it possible to turn my health issues around?
• Do you have insights or information on how I can be healed?
• Do I have food allergies that need to be addressed?
• Should I pursue my interest in ______?
• What are my connections to (subject matter)?
• Do I have any talents that I'm largely ignoring?
• What past life connections have I had with (various persons)?
• Do you have any suggestions concerning making more money?
• Do I have underlying beliefs that get in the way of being balanced, comfortable, and happy?
• What do my guides wish to say to me at this time?

Please bring your cast of characters and questions with you.
How Long is a Life Between Lives Session and what does it cost?
An LBL Session lasts 3 hours and costs
£180.
​
Please Note: A pre-requisite to LBL is that you have experienced at least one past life regression. This ensures that you are ready to access the LBL realm and that any issues have been resolved that might hinder a successful LBL regression.
Will I receive a recording of my session?
Yes! You will receive an mp3 audio file via email for you to keep as a record of your session.
Powered by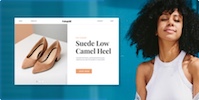 Create your own unique website with customizable templates.