Reiki Workshops ~ In Person & Distance Options Available!
What is Reiki?
We are alive because life force is flowing through us. Life force flows within the physical body though pathways called chakras, meridians and nadis. It also flows around us in a field of energy called the aura. Life force nourishes the organs and cells of the body, supporting them in their vital functions. When this flow of life force is disrupted, it causes diminished function in one or more of the organs and tissues of the physical body.

The life force is responsive to thoughts and feelings. It becomes disrupted when we accept, either consciously or unconsciously, negative thoughts or feelings about ourselves. These negative thoughts and feelings attach themselves to the energy field and cause a disruption in the flow of life force. This diminishes the vital function of the organs and cells of the physical body.

Reiki heals by flowing through the affected parts of the energy field and charging them with positive energy. It raises the vibratory level of the energy field in and around the physical body where the negative thoughts and feelings are attached. This causes the negative energy to break apart and fall away. In so doing, Reiki clears, straightens and heals the energy pathways, thus allowing the life force to flow in a healthy and natural way.
---
Physical Benefits

Eases aches & pains of all types
relaxes muscles & tension
Increases energy
Relieves fatigue
Strengthens natural self-healing processes
Promotes sleep
Clears toxins
Balances energies

Emotional & Mental Benefits

Relaxes the body & mind
Promotes feelings of calmness & well-being
Relieves stress
Encourages emotional release
Helps unlock suppressed feelings
Soothes emotional distress
Promotes a peaceful & positive outlook

REIKI FIRST DEGREE COURSE

Begin your wonderful Reiki journey of self-discovery and healing!

Receive the Reiki One Attunement which allows you to become a channel for Reiki energy
Master the basics of energy healing and become attuned to the gentle yet powerful Reiki energy.
Learn to confidently give Reiki treatments to heal yourself, family, friends and pets.
This enjoyable course includes healing meditations, energy healing exercises and plenty of practice opportunities.
REIKI SECOND DEGREE COURSE
​Professional Practitioner Level



Take your Reiki skills to the next level!

Receive the Reiki Two Attunement which greatly increases your Reiki energy
Learn advanced Reiki healing techniques such as distance healing & how to use crystals during a Reiki treatment.
Use Reiki's sacred symbols to greatly enhance a healing session.
After this course you can practice professionally.
You will be given all the information needed to start your Reiki practice!

REIKI THIRD DEGREE COURSE
​Reiki Master Level

Receive the Reiki Master Attunement which allows you to become a very powerful Reiki channel!

Learn how to attune others to Reiki's healing energy as well as teach Reiki professionally.
Learn Reiki Master advanced techniques
Learn to Use the Reiki Master Symbol
Detailed Information about how to structure and organise Reiki classes
PLUS you will receive your Reiki Lineage Family Tree tracing you all the way back to Reiki's founder Dr. Usui
* Note - Many providers can't offer you this!


GENERAL WORKSHOP INFORMATIONHow long is each workshop?

2 Days (3 hours per day) - Choose dates that suit you!

Courses generally run from either 10-1pm or 2-5pm.

How much does each workshop cost?

£150

What's included in the workshop fee?

Private expert tuition
Detailed handbook covering all workshop Information
Certificate of Achievement upon course completion

Is there a discount if I want to study with a friend?

Yes! Study with a friend(s) and you will each receive a 10% discount.

What are the benefits of having private tuition?

You will have the tutor's undivided attention.
You can ask as many questions as you like.
You'll get plenty of practical hands-on experience to make sure you feel confident with your new skills!

How do I book a one-to-one workshop?

Call or send me an email and please state which workshop you are interested in, a few possible dates which might suit and whether you prefer mornings or afternoons.

* Note - courses can be held Mon-Fri mornings/ afternoons or Saturday mornings.


DISTANCE TRAINING OPTIONHow much does the Distance Reiki Training Option cost?

£75 per Level

What's included in the course fee?

A Distance Attunement for each Level
Detailed 48 page colour Reiki Handbook PDF
Certificate of Achievement PDF

How do I book a Distance Reiki Course?

1. Visit the Shop and purchase which level Distance Reiki training you would like.
2. Send me an email and provide me with your full name, email address and location. I will email you your Reiki training manual and certificate with your name on it.
3. At a pre-arranged time I will perform your Reiki attunement. Allow 20 minutes when you can relax somewhere peaceful to receive your attunement.
4. You can email me with any questions regarding any of the course material.
Powered by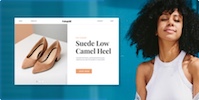 Create your own unique website with customizable templates.