Hypnotherapy
Hypnotherapy can help you with a variety of issues that may be keeping you from living your life to its fullest potential.
So whether you want to stop smoking, overcome fears and phobias, manage your weight or have an unfulfilled ambition I can guide you to a successful outcome.
I spend considerable time with clients during our first session together to gain an understanding of their issue, to uncover the root cause of the problem and based on that information, I then create a bespoke treatment programme to put them back in control of their lives.
Hypnotherapy aims to help you make changes to your thoughts, feelings, habits or behaviours.
​
Hypnotherapy has been proven to be the most effective method for personal change. A large clinical study found that 93% of people achieved success after 6 hypnotherapy sessions, as opposed to only 38% of people achieving success after 600 sessions of traditional psychotherapy! My aim is to get you the best results in the shortest time, usually between 4-6 sessions.
During the session, you will be lying on a comfortable massage couch with pillows and blankets in an ambiant room with relaxation music playing softly in the background. Using a form of guided meditation, you will gently enter a deeply relaxed state.
It feels just like daydreaming. In this state, your mind is able to take on board new ways of thinking and feeling at a deep level for effective change.

If you have ever been to a yoga or meditation class and have been led through a guided meditation by the teacher, then that is exactly what you can expect. You remain fully in control and aware throughout the session. Hypnotherapy is enjoyable, relaxing, safe and natural.
---
Hypnotherapy Services On Offer: (Click to Learn More)
Powered by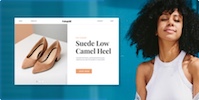 Create your own unique website with customizable templates.