HypnoBirthing
Firstly, CONGRATULATIONS on being a mum-to-be! What an exciting time for you! So, you're wondering if hypnosis for childbirth will help you in the birth of your baby. And the answer, is of course, YES! Hypnotherapy is great for pregnancy, right from the very early stages up until the birth.
The first thing to know, is that a happy relaxed mum-to-be, is much more likely to have a happy relaxed baby growing inside her, and she's also more likely to have a relaxed stress-free, pain-less birth. And that can only be a good thing for you and your baby. That's why your treatment with me will eliminate any fears and tensions and have lots of relaxation, stress-release and self-hypnosis techniques.
How Does HypnoBirthing
Work?
By practising hypnosis regularly before the birth, you are effectively "rehearsing" or "experiencing" your perfect birth over and over in your mind (a similar technique used by top athletes prior to competing) so that when the actual birth begins, your body will respond in the way you have rehearsed. You see your subconscious cannot determine between an imagined event and a real event so as far as it is concerned you have experienced a calm relaxed childbirth many times.
Also you are conditioning your body to be relaxed and calm no matter what may be going on around you. Being so relaxed during the birth process leaves no room for the fear and tension which are the main causes of the pain. Also this calm state increases the bodies natural pain killers (endorphins) and blood flow which makes contractions more effective and so often reduces the need for intervention and the length of labour.
HypnoBirthing Package Price & Overview
The HypnoBirthing Package costs £240 and includes:
​
Three One-to-One Hypnosis Sessions (1 hour each):
Session 1 - Relaxation Session;
Session 2 - Pain Management Session;
​Session 3 - Pre-Childbirth Session


Six HypnoBirthing audio files to listen to at home including: A Relaxation Session; 3 Pain Management Techniques; A Pre-Childbirth Session; and a Childbirth Day Hypnosis Audio for you to listen to during labour.
When is the Best Time to Begin the HypnoBirthing Programme?
Around the 32nd week of pregnancy is best, although any time in the second or third trimester that suits you is fine. Your One-to-One Sessions will take place once per week.
---
Powered by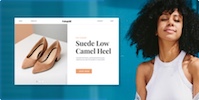 Create your own unique website with customizable templates.