For people who need a little extra help maintaining a healthy weight, I use a long-established form of hypnotherapy called "Gastric Band Hypnotherapy" which works simply by helping you to feel full with less food, so allowing you to lose weight without the discomfort of hunger pangs and the temptation to eat under stress.
If you've been considering gastric band surgery, this could be the non-invasive, effective alternative you have been looking for.
​

Session One
At the first session, information is gathered regarding your eating patterns and any exercise you currently do. We discuss your goals and identify any changes you would like to make. During this session, hypnotherapy is used to create alternative behaviours and allow your unconscious to make positive choices. We tackle the psychological factors involved, dealing with any underlying emotional issues that may be affecting you. In doing this, the weight loss achieved can then be maintained. That is why this process has proven to be so successful, not just in the short-term but more importantly, in the long-term. A
Hypnosis Audio File
is supplied at the end of this session for you to play daily until the second session when we meet again.
Session Two
During this session, you will watch a short video clip explaining how the gastric band works in reality. Under hypnosis, we will ensure that all issues and behaviours have been dealt with at the unconscious level. You will then have your initial consultation and get to meet the 'surgeon' who will explain about the process in more detail. You will need to continue to listen to your Hypnosis Audio File until you reach the third session.
Session Three
This is the session where you will have the 'surgery' carried out. On leaving, you will be aware of having had a band fitted and your appetite levels will substantially reduce. This is the start of your exciting journey towards the slimmer, healthier you. A second
Hypnosis Audio File
​ is now provided for you to listen to, which reinforces the therapy.
Session Four
​
This final session is carried out a few weeks after you have had your band fitted. Some people like to have their band adjusted, either tightened to further reduce consumption of food, or loosened if you feel you'd like to eat a bit more! Some people actually have their band removed if they no longer require it; however, most like to leave it there for good, albeit loosened once they are at their target weight.
What is the duration and cost of this treatment?
Gastric Band Hypnotherapy consists of four one-hour sessions and costs £240 (£60 per session).
---
Powered by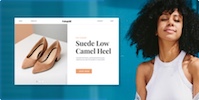 Create your own unique website with customizable templates.