Future Life Progression
Ever wished for a magical tool to glimpse into your future? Do you want a clue on the best direction you should take? Just imagine how looking 5, 10 or more years into the future could benefit you... What would you change with the wisdom gained from peeking ahead?
Imagine being able to peep into the future and know whom you are married to, where you would live and also the best career or job for you. Along with gaining this kind of knowledge, it is also possible to bring into the present, the skills and the wisdom that you would acquire in the future.
Many times in our lives we find ourselves at crossroads, and the choices we make at this juncture determine the outcome of our future. As a Therapist, I can assist you to see various possible futures, enabling you to make the best decisions for your health, lifestyle, relationships and prosperity.
What would it be like to learn how to overcome the challenges you have right now? What if you knew that making a certain choice was the right choice? Is a certain job or relationship right for you? A certain house move? Is it the right time to make an investment? So many questions can be answered this way.
Future life progression will give you all of these answers and more. The future is yours to create for yourself and Future Life Progression will help you to achieve the best possible future you could ever imagine when you apply the knowledge and wisdom your future self gives you!
If you could give yourself advise 10 years ago after all the challenges you have overcome in the past 5-10 years what would you say? FLP is no different to that.
---
Future Life Progression has helped clients answer these questions:
What line of work/career should I be in?
Will I cope if I have children/will my partner help out?
Will I get married?
Should I work on products or services?
What are the names of my products?
Will I meet anyone ?
Should I take this business venture/opportunity?
Will my business be successful?
Where will I be living?
​
3 ways you can use Future Life Progression:
If you have a specific problem that you wish to solve/find the way forward with, you can go 5 and 10 years into the future to find out the answer, or you may just want a general overview of where you will be and what life will be like then.
If you have a decision to make you can explore several different options/choices by venturing into Alternate Futures.
Alternative Lifetimes allows you to go beyond your life now into your future life to seek advice and wisdom.
How long is a session and what is the cost?
A Future Life Progression Session is 2 hours and costs
£120.

Will I receive a recording of my session?
Yes! You will receive an mp3 audio file via email for you to keep as a record of your session.
Powered by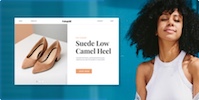 Create your own unique website with customizable templates.