Courses
Would you like to learn energy healing or how to work with angels & crystals in your life?
All courses include private expert tuition on dates of your choice!




Reiki ~ In Person & Distance Courses Available!

Reiki is a Japanese healing modality for stress reduction and relaxation that also promotes healing. It is administered by "laying on hands" by a Reiki practitioner and is based on the idea that an unseen "life force energy" flows through us and is what causes us to be alive. If one's "life force energy" is low, we are more likely to get sick or feel stress, and if it is high, we are more capable of being happy and healthy.

"Reiki is a simple, natural and safe method of spiritual healing and self-improvement that most everyone can benefit from."

~ Harvard University Medical School


Integrated Energy Therapy (IET)

An angel healing therapy focused on clearing negative energy imprints from the body resulting from life experiences which have caused you to feel fear, stress, powerless, guilt, unloved, unsupported, distrust, anger, resentment, shame, co-dependent, heartbreak, betrayal, or inability to be true self.

We unconsciously store unprocessed negative emotions from our past in the body at a cellular level where they can weigh you down and severely impact your health, relationships, outlook on life, behaviour & life fulfilment. IET sessions aim to get the 'issues out of your tissues' for good and fill you with positive healing energies so you can move forward on your soul's path with lightness, joy & clarity.
Angelic Crystal Therapy

​This is the perfect workshop for people who want to learn how to work with angels and crystals and invite their healing powers into their lives! Crystals have been used since ancient times for their healing abilities and to facilitate spiritual communication. When crystals are infused with angel energy, their healing powers are multiplied manifold.

Angelic Crystal Therapy is a complete methodology for working with angels and crystals for: connecting and communicating with angels; for receiving clear guidance from your angels; for clearing, cleansing and programming crystals with angel energy; for healing with angels and crystals; and for manifesting with angels and crystals. You will receive a powerful attunement which will enable you to channel angel energy into your crystals for a variety of purposes.
Powered by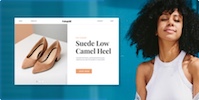 Create your own unique website with customizable templates.