Clinical Hypnotherapy
Clinical hypnotherapy is the therapeutic use of hypnosis to positively change unwanted mental, physical or emotional symptoms with the aim of improving our life and well-being.
I believe that the ability to change our lives lies within each and every one of us and by accessing our own subconscious mind and understanding why we think, feel and act as we do, we are able to make positive changes.
It is amazing to see the powerful changes that hypnotherapy can bring about in us all for a wide range of issues.
Would you like to feel in control and stop worrying?
Do you want to relax and sleep better at night?
Do you want to view life with a more positive attitude?
Perhaps you have a phobia that you would like to get under control?
---
Treatments Available:​

Stress Management
Anxiety
Panic Attacks
Fears
Phobias
Trauma

Relationship Issues
Confidence
Self-Esteem
Public Speaking
Personal Issues
Depression
Anger

Eating Disorders​
​Breaking Negative Habits
Sleeping Problems
Work or Sports Performance
Achieving Personal Goals
Pain Management

---
How many sessions do I need?
Between four to six one-hour sessions are the standard recommendation to achieve effective and lasting change for most issues. Your sessions are personalised to your individual needs and are designed to not only address your main issue but also any underlying or related issues.
At the beginning of your first session, a detailed consultation will take place to learn more about you, the specific issues you wish to address, and your desired outcomes.

How much will it cost?
The rate for Hypnotherapy is £60 per hour.
​
"Hypnotherapy is probably the kindest, quickest and most effective form of personal therapy available. A session of hypnotherapy is as comfortable and easy as a cosy chat with your best friend, but will amazingly allow you to experience the most remarkable changes …"
Powered by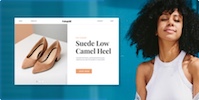 Create your own unique website with customizable templates.