Age Regression
What is Age Regression?
Age Regression
is a guided form of self-healing. It involves going back in time, into your earlier memories and experiences, with the goal of gaining relief, clarity and positive changes. Painful, fearful memories, limiting beliefs or physical ailments can be released and a greater degree of health and well-being attained.

Using a therapeutic state of deep relaxation, you will be gently guided to process your own experiences just as they occurred in the past. With the help of the therapist, you can discover, work through and release adverse and limiting conditions from earlier in your present life. Many healing techniques are utilised to help you heal and release any arising issues from the past that may have been negatively impacting your current life.

As an adult, you have the ability to understand the things that you were not able to as a child, so re-visiting these experiences will help you to make sense of what happened. In doing so, you will be able to finally move forwards with confidence.
What Can Age Regression Help With?
Age Regression is a powerful healing tool that can be used for many situations, such as:
Finding lost objects

Reconnecting with good feelings

Remembering details from the past

Healing childhood trauma

Reconnecting with your inner child

Reclaiming power

Releasing fears or phobias

Eliminating bad habits

Discovering the source of an illness or issue

Unconscious agreements you made that are impacting your life now
Session Duration and Pricing
An Age Regression Session lasts 2 hours and costs £120.
Will I Receive a Recording of My Session?
Yes! Your recording will be emailed to you as an audio file for you to keep as a record of your session.
---
Powered by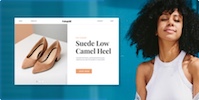 Create your own unique website with customizable templates.