---
Welcome!
HOLIDAY CLOSURE NOTICE - I am currently away until October. Any correspondence will be answered then. Thanks!

​

Joy Backora is a holistic therapist from California. She currently provides treatments and workshops in a private setting in Portstewart, Northern Ireland. She loves the holistic approach underlying the therapies that she practises and the fact that her clients can feel they have more control and responsibility over their own health and wellbeing.

Energy healing and working with angels are two of Joy's passions and she

provides distance energy healing and angel card readings to an international clientele. As an Usui Reiki Master, Joy can trace her Reiki lineage back to Reiki's founder Mikao Usui in Japan. Joy is also an Integrated Energy Therapy (Angel Healing) Master Instructor and can help people clear negative energy imprints life has left on them. Spiritual Regression is another of Joy's specialities. Trained in the tradition of the world famous Newton Institute for Spiritual Hypnotherapy, Joy can help you heal your past, reconnect with your higher self and discover your life purpose.
What are Holistic Therapies?

Holistic therapies aim to help the whole person including the body, mind, spirit, and emotions in the quest for optimal health and wellness.
As a holistic therapist my belief is that there is a strong affinity between physical healing and psychological and emotional well being. The therapeutic techniques that I use emphasise this connection.
I offer a choice of different therapies depending on your needs which will enable you to relax, re-energise and rejuvenate.
How Often Should I Have Holistic Therapies?
Holistic therapies are meant to be enjoyed on a regular basis. If you are feeling out of sorts physically, mentally or emotionally, the standard professional recommendation is to begin with a series of 4-6 weekly sessions to help restore harmony and balance and then continue with monthly maintenence & prevention sessions. People coping with chronic conditions or chronic stress may find more frequent maintenance sessions beneficial.
Powered by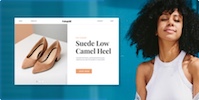 Create your own unique website with customizable templates.